Here's mine.....at the moment. 6" lift total. 2" sub-frame spacers, 4" HD spindles, 4" HD leaf springs and shackles. 31"x10.5" BFG Mud Terrain tires on ProComp 1079 wheels with 3.75" backspacing and -19mm offset. Spindles create a 3" wider trackwidth so I have 1.5" wheel spacers on each side in back to even things out. It's wide and very tall!
It's changing on a daily basis. There is still a lot of work to do and a lot more goodies to be installed. I will update pix as I go!
UPDATE, OCT. 12, 2008
Bumper fascia, fender trim and grille gaurd installed. Still need to do some work on the gaurd to make it look like it belongs on there. I had to do a lot of trimming on both the bumper fascia and the plastic fender trim piece near the doors. And of course major cutting into the wheel wells, pix of which can be found in my other topics somewhere.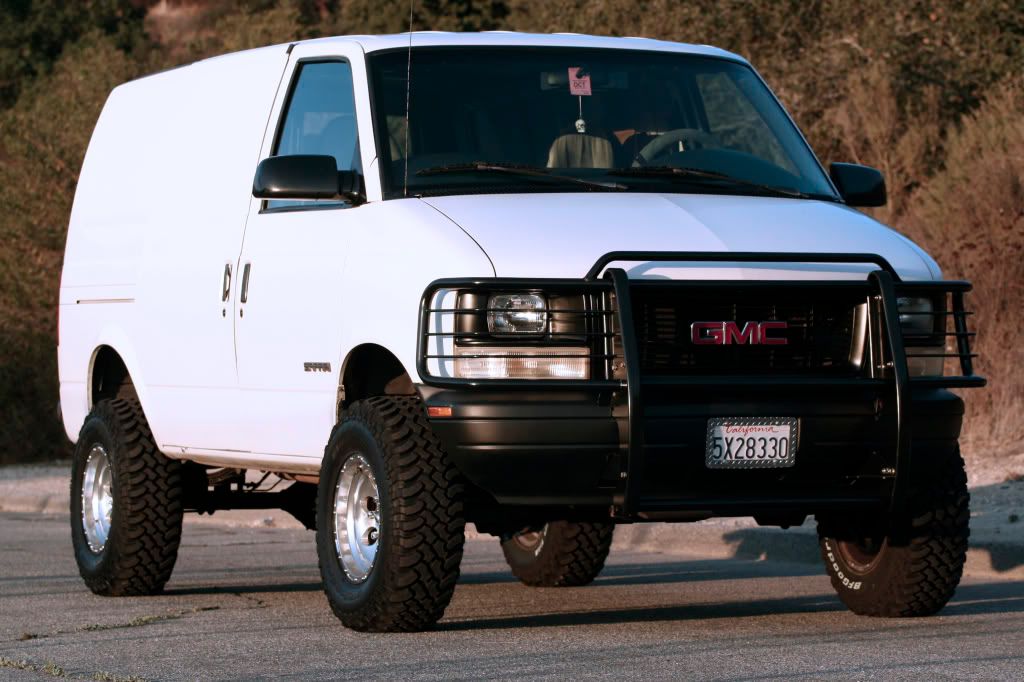 Now if I could only afford some offroad lights!
I'm still experimenting with the spare tire.....